BOUNDLESS: A 200-HOUR YOGA
TEACHER TRAINING + MINDFULNESS-
BASED LEADERSHIP PROGRAM
Fall/Winter 2022/23 application open!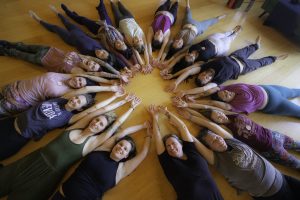 Structured over 4.5 months, this in-depth yoga teacher training +
mindfulness-based leadership experience will include four sections, broken down into eight modules.
The philosophy of this teacher training is based upon the understanding that
we learn best through our personal and shared experiences. Therefore, each
module will be experiential and exploratory so that trainees can develop a felt
understanding (somatic) knowledge of yoga, mindfulness, and leadership as
well as the principles underlying them. This program is unique in that it's a
yoga teacher training, plus a mindfulness-based leadership program in
one. The depth of personal healing, confidence building, and creative
awakening is what sets this training apart from other yoga teacher trainings.
This one-of-a kind approach will be integrated with practical teaching
methodologies so that trainees can effectively share this knowledge and emerge as embodied yoga teachers and leaders.
For more information visit Amber's Website
Led by Kelly Aguilera and Keri Huddleston, Sacred Roots Vinyasa Teacher Training is designed for the student and seeker who is interested in deepening their yoga practice and willing to dig deep into the roots of this ancient practice in order to grow tall in their power.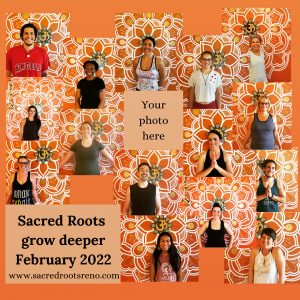 Sacred Roots examines the bones, breath, heart and roots of the practice that we so deeply respect. Our intention is to guide each of our students into embodying the principles of yoga philosophy and facilitate an hour long vinyasa flow class.
Each week module includes a deep dive into the yamas/niyamas, unique approach to anatomy education and expert curriculum in teaching methodology. Each student will learn how to sequence their own yoga class while being able to confidently share yogic philosophy.
Kelly and Keri are veteran yoga teachers with backgrounds in education. We welcome all students who have at least a year of yoga practice, and cap our enrollment at 12. For more information, or to apply, visit Sacred Roots website
For more information visit Sacred Roots website